After one night in Seattle we set out early to catch the ferry that would take us to Orcas Island. If we had any plans for sight seeing along the way, they were gone given the dense fog that covered the whole area. We arrived at the terminal early to make sure we could catch the ferry at the right time (our whale watching tour left only 45 minutes after the ferry was scheduled to arrive) so we had some time to wander around.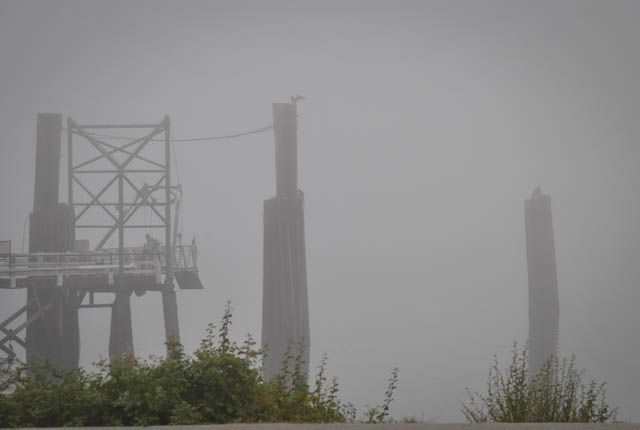 We took a lot of pictures of the dock so we could show the kids, but it must be one of those you-had-to-be-there types of things because they just weren't interested at all.
In our wandering, Sean discovered blackberry bushes (we soon discovered that there are blackberry bushes all over the area) full of, you guessed it, blackberries.
He ate some. I'm sure it's my city-kid childhood that leads me to believe that if it doesn't come from the grocery store it's not edible, but I just couldn't partake in the wild blackberries. Because, you know, what if they weren't...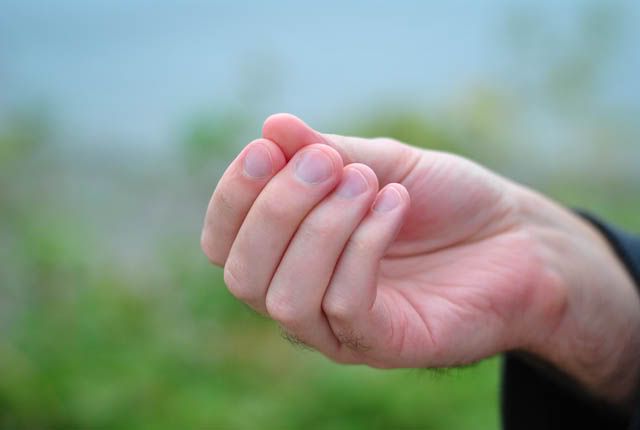 After what seemed like hours waiting at the ferry terminal, we finally drove on and claimed our spot on the car deck. I say that as if we had a choice in where we parked. We didn't. You pretty much just do what the men in orange (yellow?) vests tell you to do.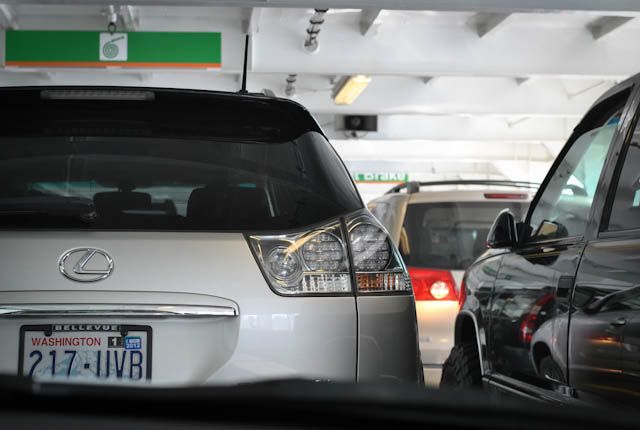 Then it was time to head upstairs to check out the views. You can see how foggy it was still when we left.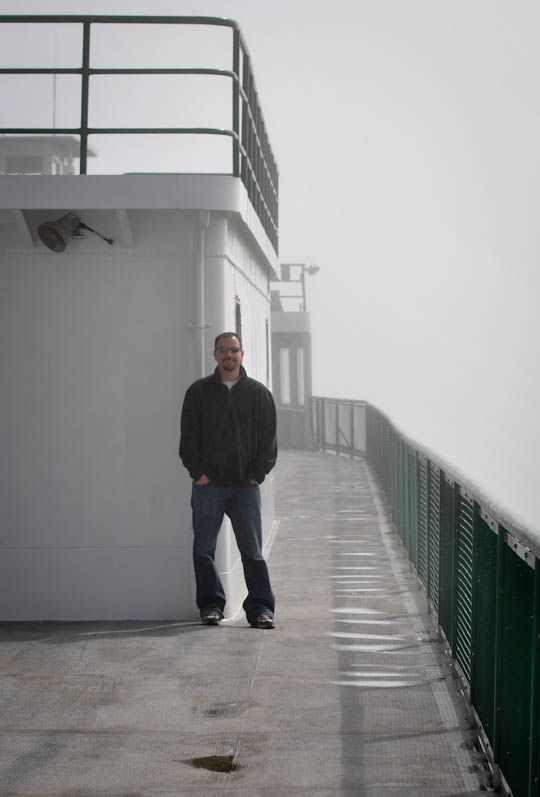 Further away from land, the fog lifted and we were able to see some beautiful scenery. Lots and lots of little islands.