About a month ago Jack went through his preschool "graduation" ceremony. Why the quotes? Because, really, who actually graduates when they're 5? We approached the evening with much skepticism, but quickly had our hearts softened as twenty or more 4- and 5-year-olds sang all the songs they had learned about our nation's history and geography.

Jack's special song was about land formations.
then got back in line to wave their caps once everyone had gone through.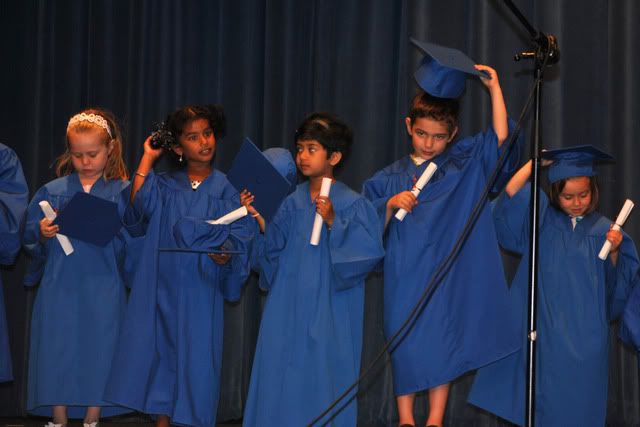 Thanks for being such a good teacher, Ms. Heather!