A couple weeks ago Wes came home with what was probably my favorite homework assignment to date (and I've seen my fair share of homework assignments). In an effort to get some hands-on experience with measuring cups and spoons, he needed to help prepare a recipe, doing all the measuring himself. Of course my wheels started turning and I had to remind myself that this was Wesley's assignment, not mine. Because sometimes in the kitchen I...ahem...like to be in charge. So we started brainstorming and Wes finally settled on sugar cookies. Since this was a math assignment, he wanted to create something math related so, unable to find operation-symbol-cookie-cutters, we set to creating number cookies, another essential part of the subject.
Because cutout cookies work best when the dough is cold, we knew we had a two-step process ahead of us. So Friday night we pulled out our ingredients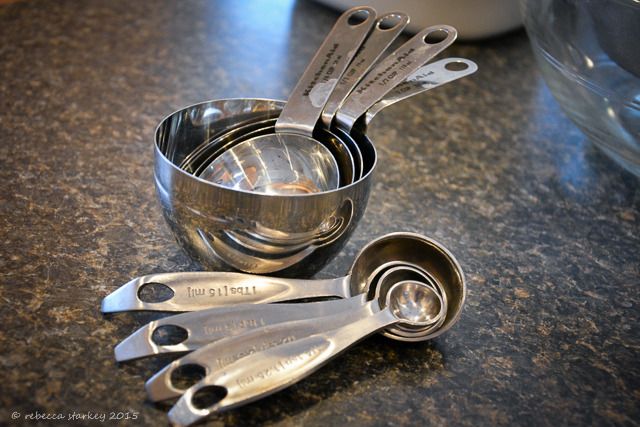 The first step was to sift the flour and baking powder together into a big bowl. Wesley learned the fine art of scooping and leveling flour while practicing his multiplication because we decided to double the recipe.
Then he cracked the eggs,
measured, and whisked in the vanilla.
Next it was time to cream the butter and sugar. Adding the butter meant a lesson in measuring weight as well as volume.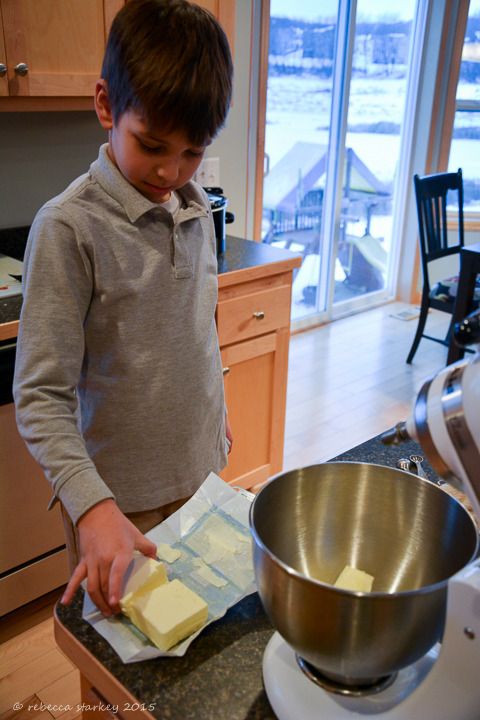 With the bowl thoroughly scraped,
Wes slowly added the eggs and vanilla and finished up by adding the flour mixture.
After popping the dough into the refrigerator, it was time to clean up and get ready for step two.
Refreshed from a night of sleep (and some of us still in our pj's),
we were ready to roll, cut,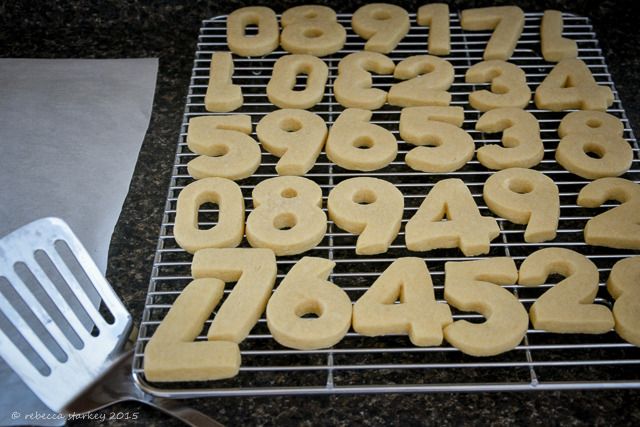 Once the cookies were completely cool, we mixed up the icing and I gave Wesley a quick lesson on how to frost and flood his cookies. He chose the colors, iced all but one of the numbers,
and even improvised to make a "10" by sticking a "1" and "0" together with icing.
Wesley delivered a full set of numbers to his math teacher and the rest were divided (pun definitely intended) among the rest the family.