In late August (though not as late as originally planned since we had to reschedule due to a school start date), Sean and I spent a long weekend in the Pacific Northwest; a couple days in Seattle and a couple on Orcas Island. Sean spent some time in Seattle on business a couple years ago and has wanted to take me there ever since. It was the promise of orcas that finally convinced me to go, but I did enjoy the other things the area had to offer as well. On a side note: pictures of our whale watching tour will come in a later post as there are far too many to include in this epic.
As we drove away from the airport, we had a great view of the skyline (and the traffic we were caught in).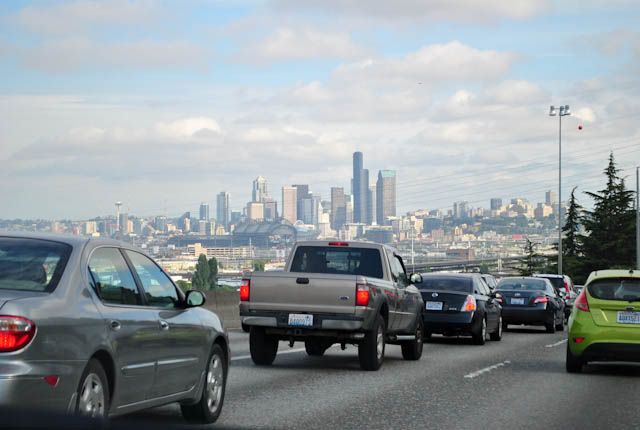 Our first stop was the Pike Place Market. I've seen the Pike Place Fish video, but had no idea what to expect when we actually stepped out of the car into this shopping-experience-like-no-other.
We walked in and I was overwhelmed by all the people to see
and yummy food to eat.
The vast amount of seafood was amazing! From fish...
to things in shells...
to freezers full of everything under the sea.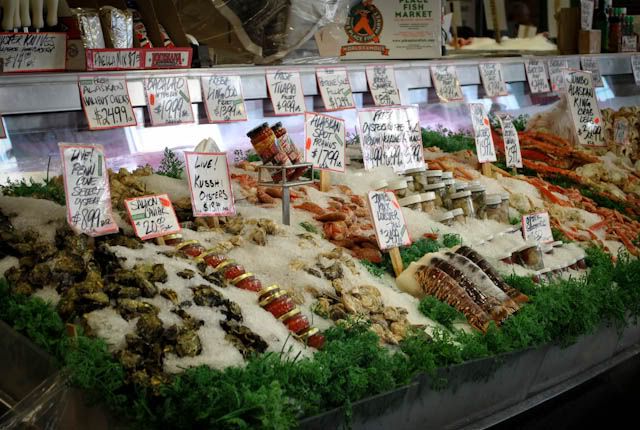 The fresh fruit and veggies were impressive and included some I'd never seen before. Purple and yellow cauliflower?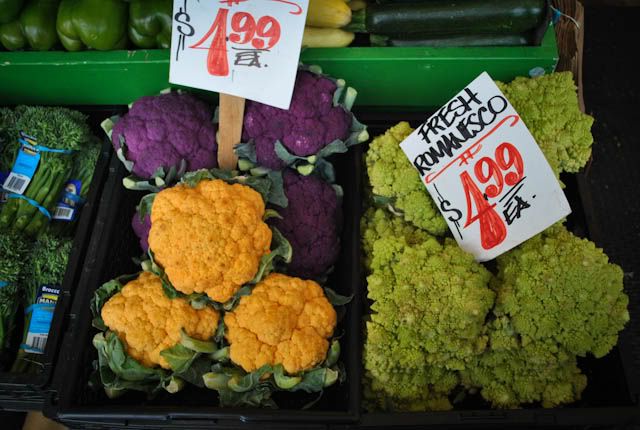 There was a guy on the corner with a bird. I think his name is Phinneas...the bird, not the man.
Phinneas and his man did tricks...
and delighted little girls watching nearby.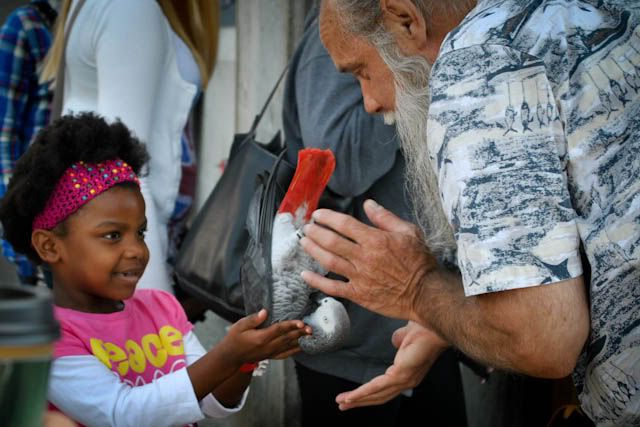 I just love the joy you can see in her face.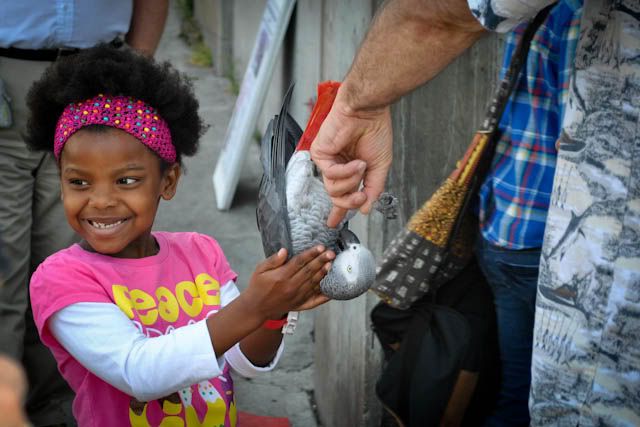 Because we were there, we had to visit the original Starbucks (though I still prefer Caribou). The line for coffee was out the door and half way down the block, but lucky for us...
these two were keeping us entertained while we waited. They are folk musicians who play a variety of instruments, many simultaneously. He is playing a guitar with a metal part on it that acted as his percussion instrument. She is playing a saw with a bow. Yes, a saw. Later he pulled out a tin tub fashioned with a rope and broom handle and began to strum. The whole thing was amazing.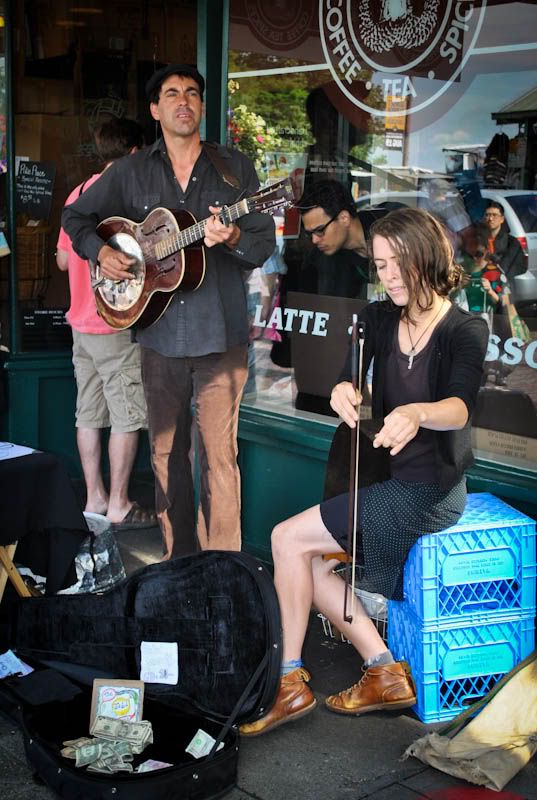 After some out-of-Seattle adventures (which you'll see later in this post), we headed back downtown to The Crab Pot where we shared a huge pot full of a variety of oceanic delights. They literally just dumped it all on the table, gave us some bibs...
and a couple mallets and let us work our way through it.
Now I love seafood, but I really appreciate the preparation done in the kitchen at Red Lobster before I see it on my plate. Sean had to peel most of my shrimp because I just couldn't look at their little black eyes as I ripped their heads off. I still can't look at this picture for too long without getting squeamish. Hopefully I haven't ruined a good shrimp scampi meal for those of you who have been sheltered by the kind chefs at your favorite seafood establishment.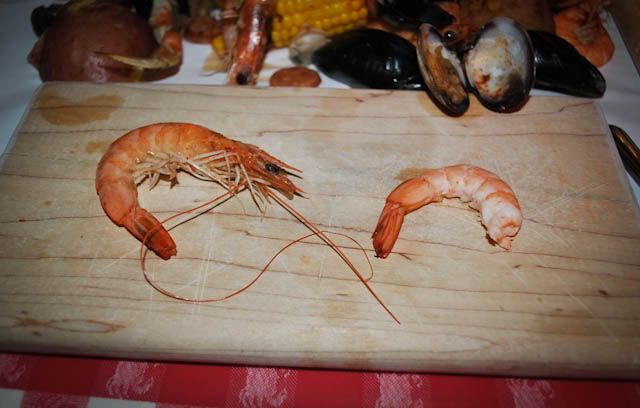 As we moved out of the heart of downtown, we passed by many ship yards. I've never considered something this industrious to be beautiful, but the vibrance and color were unbelievable.
This next picture is brought to you by the weekend's blonde moment. As we explored what the area had to offer, I saw these flags all over...the state flag. Now you're probably thinking, Of course you did, it's the Washington state flag...because you're in Washington state...and of course it has a picture of George Washington on it...because it's Washington. If you were me, however, it would have taken you four days to make this connection and it wouldn't have been until you were taking the picture below that the lightbulb would go off (or is it on?).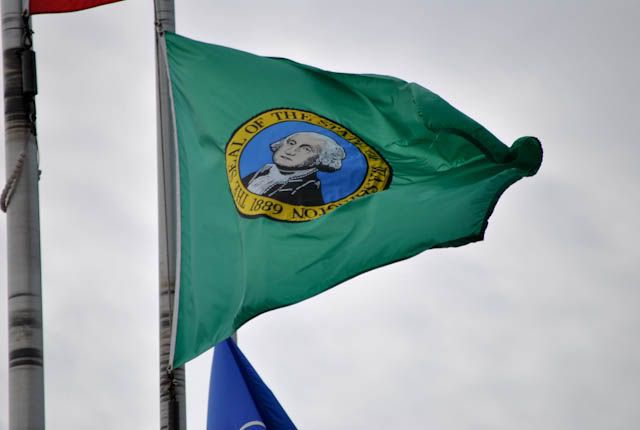 When we had had enough of the city, we ventured north to a little town called
Snoqualmie
. There was a beautiful Inn overlooking Snoqualmie Falls,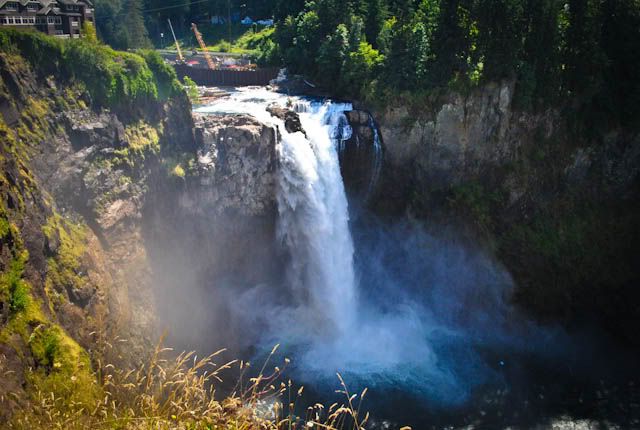 a waterfall more than 100 feet higher than Niagara Falls according to the website. As with most of God's natural wonders, pictures don't do it justice.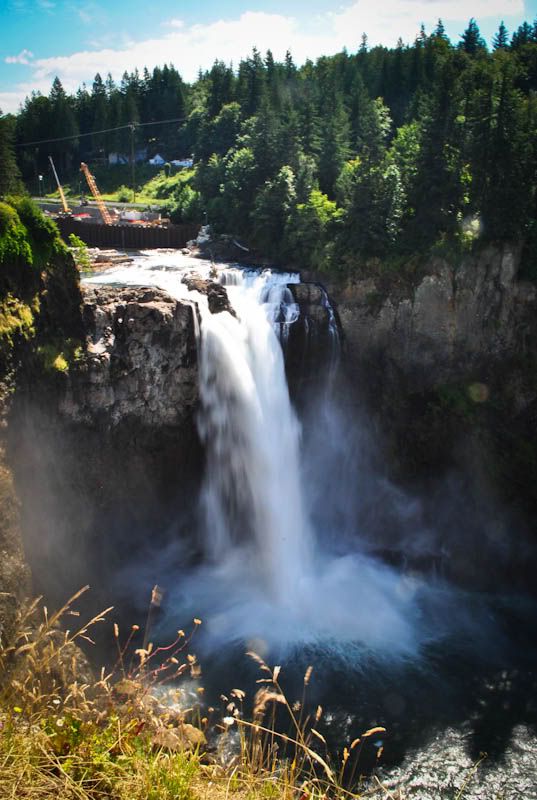 In the town of Snoqualmie we visited a railway museum and experienced a little bit of history
as we saw what the railcars and wagons used to look like - a far cry from the graffitied railcars and semi trailers used today.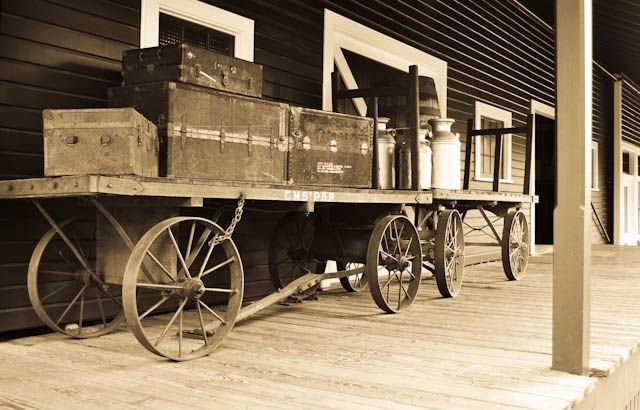 Then we visited this bridge (though I'm not exactly sure where it was - close to Snoqualmie I think) and walked along the trail for awhile.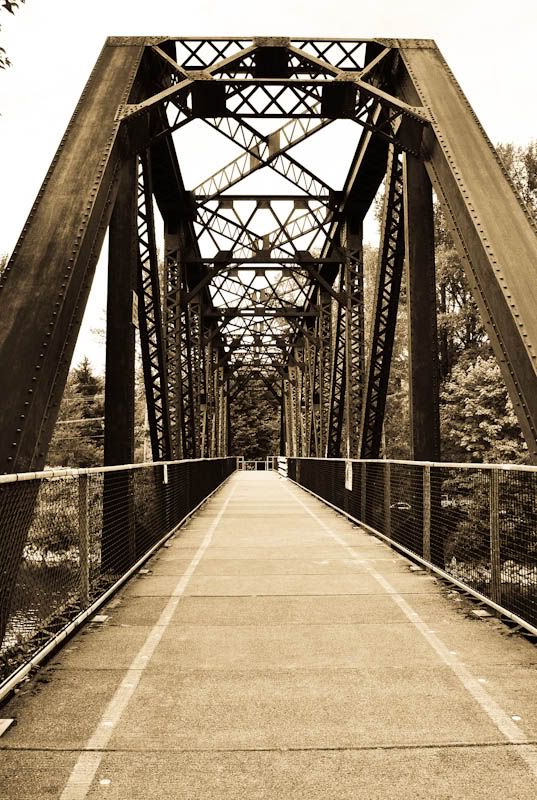 Upon our return, we witnessed some people jumping off the bridge into the water below. For recreation, just to be clear. The picture below will give you a little perspective on how far the jump is.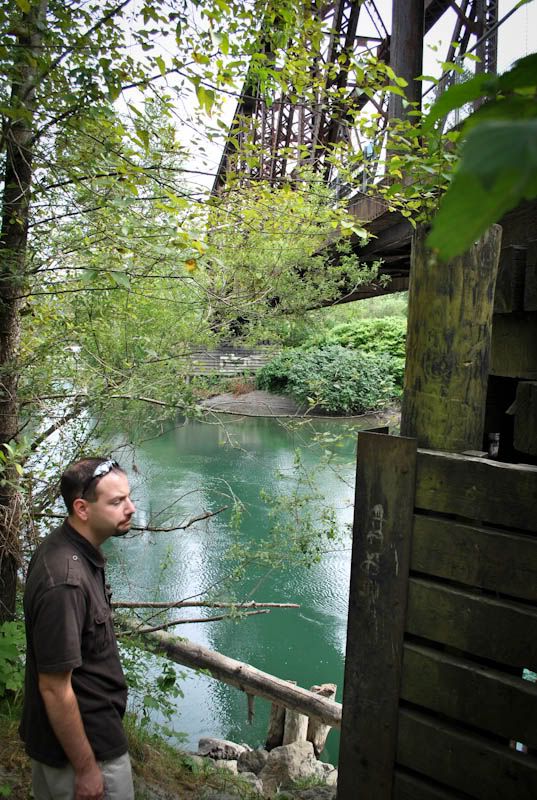 This is what it looks like before you jump. See my feet? you have to climb over the fence and then walk out onto that beam and jump from there.
Apparently this is a common thing to do if you live and/or visit the area. But be careful if you get up there and chicken out because your cowardice (read "wisdom") may be broadcast to all subsequent visitors.