You could argue that this entire trip was like a dream, but the day we set out to sea to experience the rugged Na'Pali coast and the humpback whales that "winter" in the waters off shore was a day I'd been anticipating for years. Since my first forgone opportunity to do some whale watching nearly 10 years ago in Vancouver (on our honeymoon) and a second 5 years ago in Hawaii, I vowed to not miss the chance again. It was the one and only required activity while we were on vacation. I was not disappointed.
This was our boat - custom made to be perfect for the ocean conditions and task at hand. I'm not real clear on the details as I wasn't much interested in listening to the captain ramble on about it. "Let's just go!" was all that was running through my mind.
These are the cliffs along the rugged Na'Pali coast. The only way to get here is by boat or by foot (sounds like Go Dog! Go).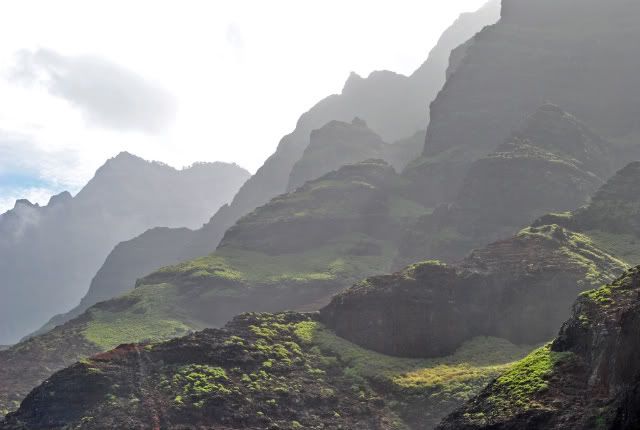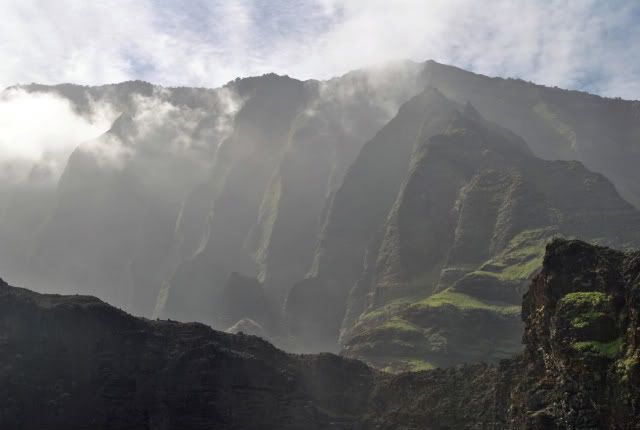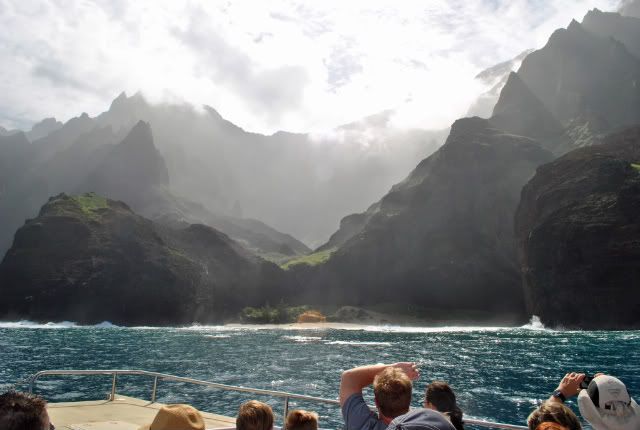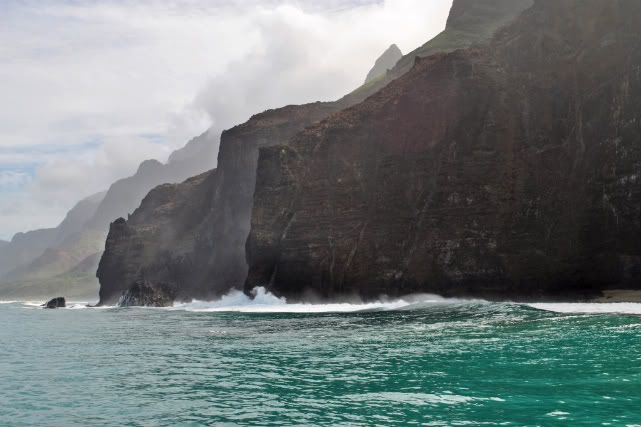 As we cruised along the coast, we were treated to multiple spottings of families of humpback whales. They're HUGE! It was amazing.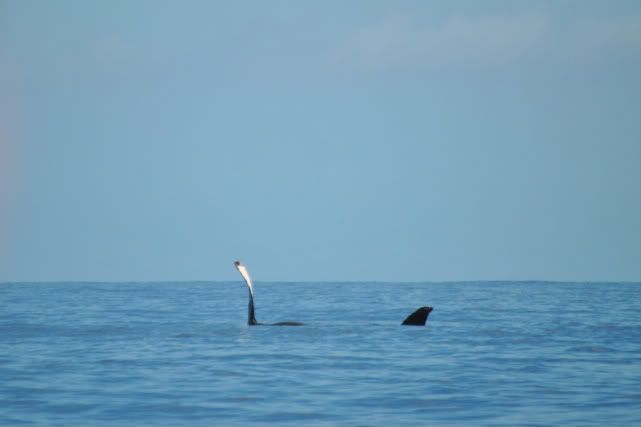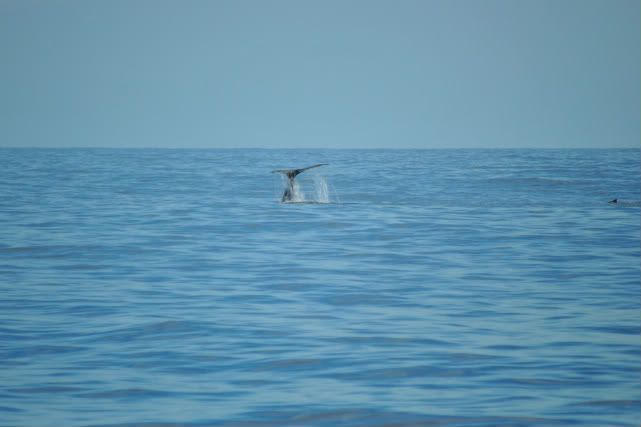 A school (pod?) of spinner dolphins came right along side the boat too. The reason they're called spinner dolphins is because they jump out of the water and spin really fast. We were lucky enough to see it.
Don't worry, the captain wasn't fishing for dolphins! He did put his line in, though. I don't think he caught anything, but I was more interested in watching whales than watching his line so I can't say for sure.
On our way back, we saw this big sail boat (ship?). The captain told us there was a youth group aboard learning to sail. We thought it looked like a pirate ship. No planks, though.